Best Fast & Reliable Home Wireless Internet Services in your area
Posted by HASSAN JAVAID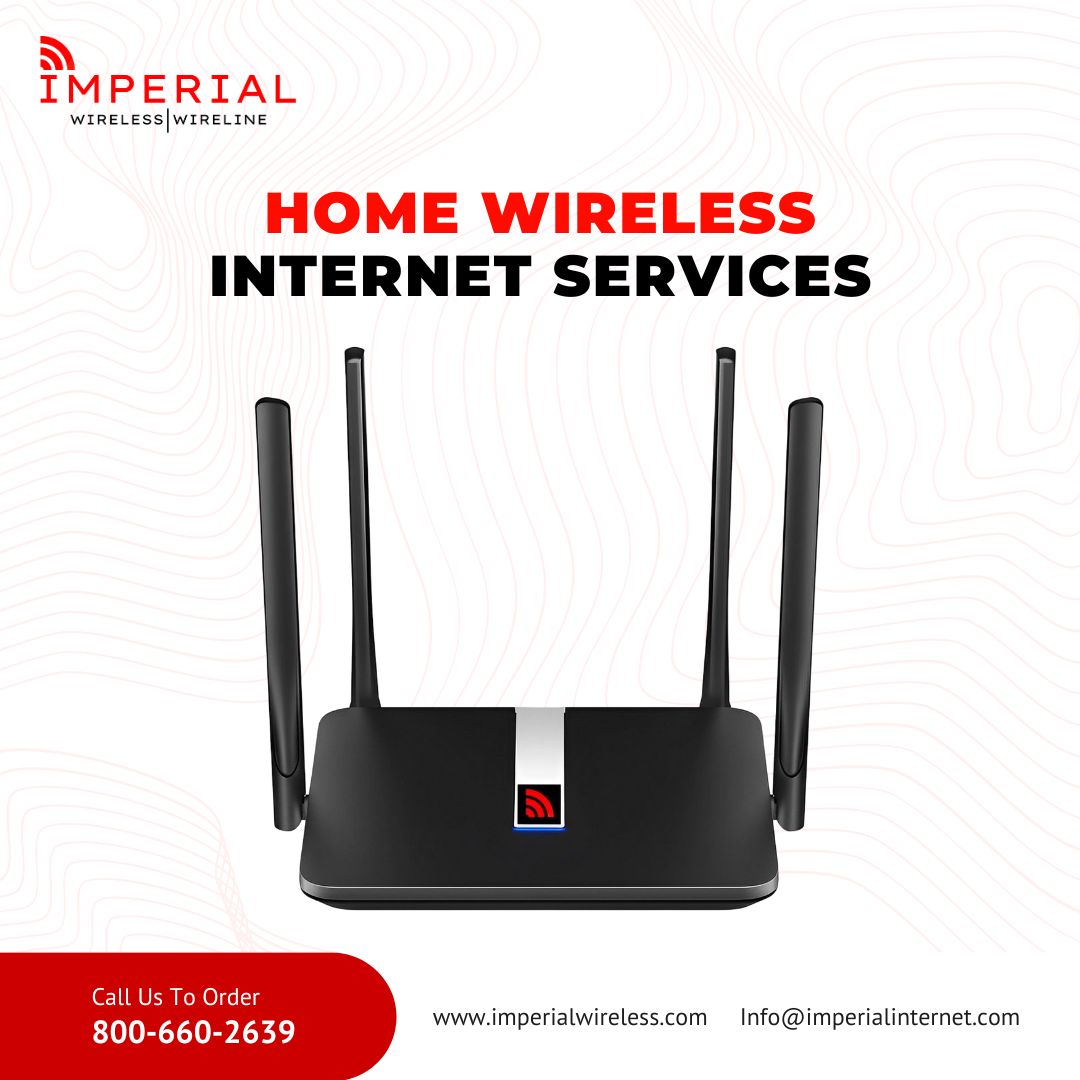 You can take advantage of vast opportunities if you have access to a home wireless internet. The possibilities are numerous, from employing online collaborative tools or streaming services for music production, podcasting, and video editing, to investigating digital art and gaming.
Highlights of Wireless Internet
Wireless internet allows you to accomplish many incredible things that will help you unleash your potential. The following are some of the benefits of using Imperial Wireless data plans.
Discovering Something New
You have access to an infinite amount of knowledge from the comfort of your living room. Numerous online courses can provide you with the guidance and assistance you require, whether you're looking to brush up on work-related skills or learn a new language. You don't have to spend a fortune either; plenty of free and inexpensive courses are accessible. With the help of video tutorials and lessons from knowledgeable teachers, you may learn to paint or play an instrument. Even methods specifically designed for business owners and entrepreneurs exist, making them ideal for anyone wishing to start a firm. The broadband can also connect you to virtual discussion boards where you can connect with others who share your interests and exchange ideas. You can become an authority in your chosen profession by staying at home with the right drive and network of support.
Launching a Side Business
Why not capitalize on your valuable skills by launching a side business? You can launch a small business from the comfort of your home using the great tools your home wireless connection makes available. With apps and other online tools, you can build a website or portfolio, promote and advertise your services, and handle consumer inquiries. Additionally, opening a business from home means lower overhead expenses and more money in your wallet. You can start working with what you have without renting an office space or hiring staff. You only need a little ingenuity and dedication to transform your pastime into a business. Did you also know that you may be compensated for your opinions? All you have to do is look for websites that pay you to provide comments on various topics. In this fun side job, you may earn gift cards for expressing your views on numerous things.
Streaming the Top Programs
You can instantly access many entertainment options with home streaming services like Netflix and Hulu. There is something for everyone, whether you enjoy dramas, sitcoms, documentaries, or science fiction. Additionally, if you want access to exclusive content and to stay up-to-date with new releases, several streaming services offer a membership model. Additionally, there are a ton of concerts, plays, and live sporting events that you can stream at home for an immersive viewing experience, in addition to movies and TV episodes. So don't look further than rushing if you're seeking ways to pass the time at home.
How to Build a Home Media Network
Your own home media network can be built using the strength of your web connection. Across all of your devices, you may exchange files like music, images, and videos. With just a few mouse or tablet clicks, you can stream music in the kitchen, watch movies on the big screen, or listen to podcasts in the backyard. Large items like videos and images no longer need to be kept on your hard drive. You can safely save them using cloud storage services like iCloud or Google Drive without worrying about space limitations. In addition, establishing a home media network adds security to your connected devices. Each user on the web will have their own protected space if separate accounts are created for them.
Practicing Music
No matter where you are, you can practice music or take voice lessons. You can enroll in an online music course, take private lessons from a qualified teacher, or even participate in online jam sessions with others. All you need to get started is a reliable broadband connection. Once the necessary hardware and software are installed, you'll be prepared to practice producing musical masterpieces on your own. There is no end to what you can do with your broadband connection with the appropriate direction from qualified instructors and free content online.
Conclusion
Your WISP service provider can help you reach your full potential. You have quick and easy access to a great deal of knowledge, information, and inspiration that can aid in improving your talents. It is up to you to make the most of the opportunities available, whether by producing a work of art, opening a new business, or refining your singing voice.