Best Wireless Internet Services Providers
Posted by HASSAN JAVAID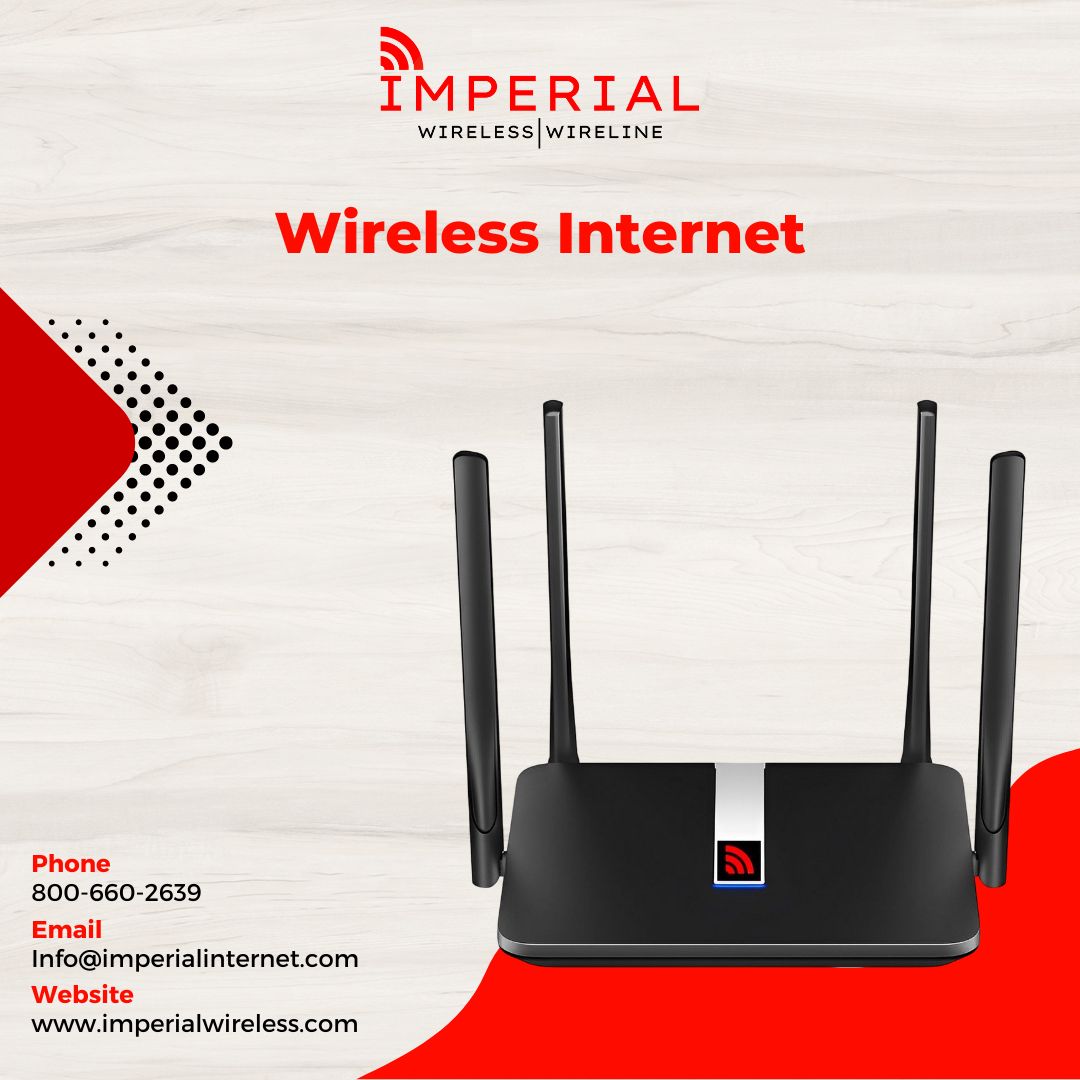 There is a comprehensive wireless internet data plan available from Imperial Wireless currently. We provide a reliable data plan for $50 per month with a 5G home data plan bundle.
A Quick Overview of Imperial Wireless
The cost of 5G connectivity drops to $30 per month when combined with our phone package. If 5G coverage is not available in your location, you will be connected to their 4G LTE network, Further, it offers a price lock guarantee and no contact type.
Broadband throughput and data
We offer broadband connections that range from an average of 35 Mbps to 115 Mbps. Additionally, we don't place any data limits. This entails that each month, you and your family will be able to stream indefinitely. Data restrictions are an item that other firms sneak into their contracts, therefore this is a benefit. With a different broadband provider, your cost may drastically rise if you exceed your data cap.
Plug and Play
Our broadband is entirely wireless, and setting it up at home is simple. There is no need to arrange a time for a technician to install your router or modem and run the necessary cables. We will give you a plug-and-play Gateway device when you join up. Truly, all you need to do is connect to the Gateway device, sign in to the Imperial Wireless Internet app on your phone, and then just follow the on-screen instructions.
Your home will thereafter have Wi-Fi access. If you have kids and want to keep an eye on the speed and quality of your connection, the app is a wonderful location to install parental controls. 
Additional Benefits  
A free test drive
To determine whether Imperial Wireless's home broadband coverage is suitable for you, we provide a 15-day worry-free test. You can simply cancel within 15 days of service activation and receive a refund. You must return your gateway device promptly in order to receive your refund, and the promotion is only valid for eligible new homes once.
Zero Switching Cost
The fact that we provide financial aid if you have cancellation costs with your current WISP service provider is another advantage of signing up for 5G home service. Imperial will cover termination fees up to $500. Any termination fees will be your responsibility to pay; however, Imperial will repay you via a prepaid virtual card.
Details Price Lock Promise
The price lock guarantee is one of the small print provisions you'll come across when signing up for Imperial Wireless's broadband services. Imperial guarantees that the price you lock in at sign-up will remain the same for the duration of your customer relationship. You shouldn't anticipate any unexpectedly high monthly payments or hidden costs.
Do You Need Imperial Wireless?
Imperial Wireless would be a good choice to take into account while seeking broadband access for your home or business. You can save money each month by combining your home internet and phone plans. Further, Imperial Wireless's lack of prolonged contracts, worry-free test drive, no cost to switch, and price lock guarantee make our broadband coverage alluring to test. Overall, Imperial Wireless will be an interesting competitor to watch as we continue to build out our 5G infrastructure.