Get 50 MBPS With a 300 GB Data Plan In Georgia
Posted by HASSAN JAVAID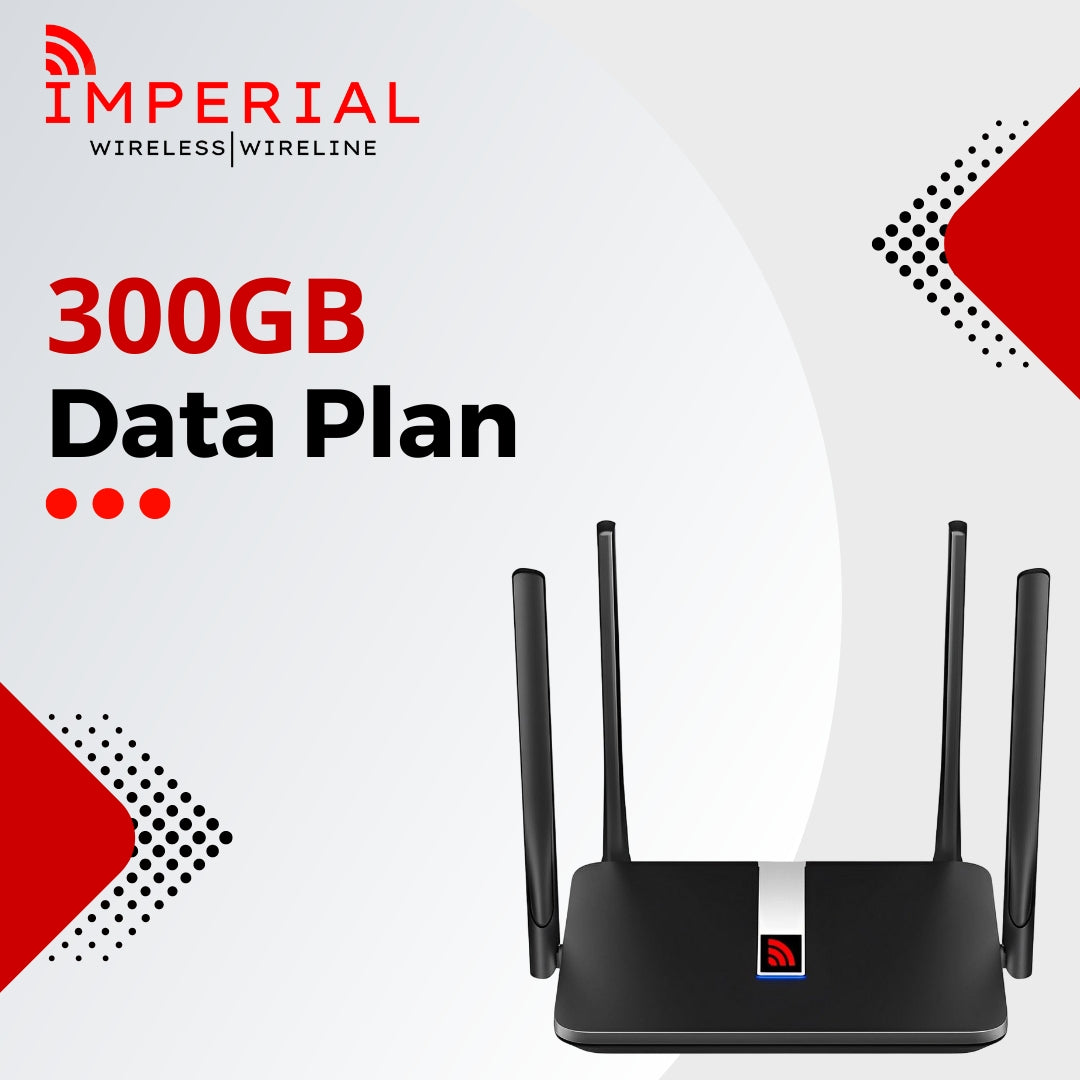 Overview
One of the most cost-effective data plans is the Imperial Wireless 5G 300 GB data plan, which has straightforward pricing with Auto Pay and includes taxes. Because your speed mostly depends on how close you are to a 5G tower, rates are less stable than standard connections, but they should still be adequate for most households.
There are no hidden costs with Imperial Wireless' 5G Home internet because of its transparent pricing. Furthermore, with coverage in multiple parts of the nation, We one of the most accessible 5G carriers. Ninety-eight percent of the U.S. is currently served.  
Additional factors to think about using Imperial Wireless 300 GB Data plan:
No contracts: Imperial will only raise pricing within the first year, and you can cancel anytime.
No data caps: You won't have to worry about being charged extra if you use more data than what is allotted.
Simple pricing: All-inclusive cost with equipment and no additional charges.
What to watch out for: Unlike cable or fiber, Imperial Wireless' 5G Home internet service depends more on your location than a tower for a stable connection.
An updated 300 GB data plan
300 GB of 4G and 5G data
Bring a suitable router
Ideal for primary or backup corporate access. After 300 GB, there is a $2.00 per G.B. average fee per line.
5G is lightning-fast for both primary and backup connections.
Promotional price cut of $100 off the BR1 Pro 5G
Available through Imperial for Business affiliates
Built for commercial reliability
Combine the newest advancement in wireless 5G routers with America's top 5G network.
To bundle a router with this NEW fantastic cost plan, get in touch with us right away!
Highlights of 300 GB Data plan
You can browse the web for 360 hours on a 300 GB data plan, stream 6,000 songs, or view 60 hours of standard-definition video. Web surfing, home-based work, and streaming - Your laptop, phone, or tablet's browser is the main application. Ideal for videoconferencing, gaming, and streaming videos and audio for everyday entertainment. Use video calling to connect with loved ones apart from you, conduct business, or learn from home.
Ideal for 3 to 4 users: A complete family may use this product.
Frequently Asked Questions
How many G.B.s are required each day?
Even more than 2 GB. will be needed. Therefore, we advise at least 3 GB. to give yourself some breathing room. Meanwhile, you'll likely need at least 50 GB., which may need more if you frequently use mobile data or data-intensive services like video streaming and tethering.
Is 300 GB sufficient for one month?
A 300GB data plan should be enough for you, but if, for some reason, you can't obtain an unlimited data plan (or if you don't consume enough data to merit one), you can afford 200 GB per month if you live alone or with someone else.
Does 300 GB of data last a month?
300–500 GB a month for U.S. usage to be regular and 500–1000 GB to be high, though averages will be lower than this. Anything over 1000 GB per month, as does watching enough 4K streaming stuff, requires significant effort.