What Is The Best Wireless Internet Services In My Area?
Posted by HASSAN JAVAID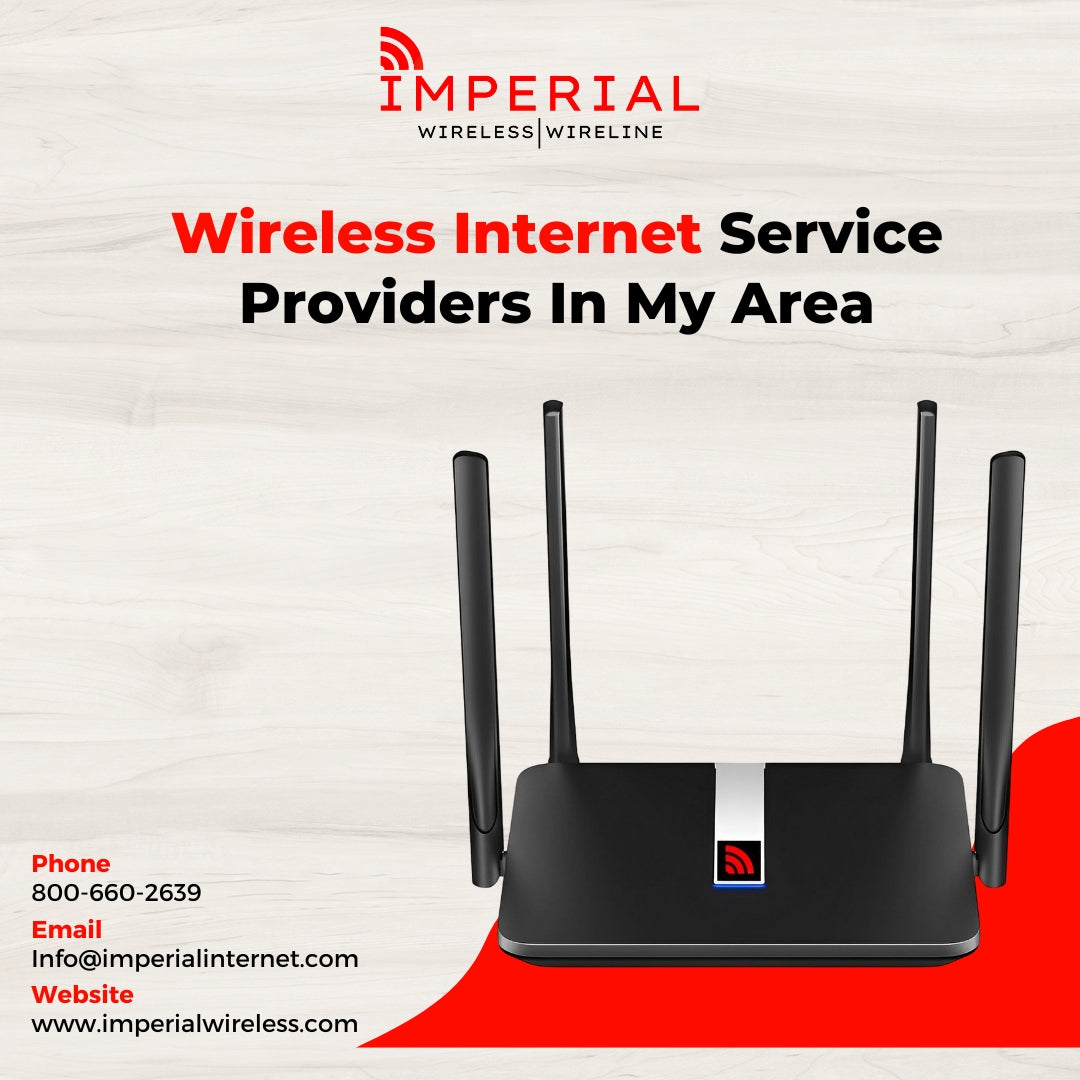 Finding the best internet service provider can take time and effort. However, this blog will walk you through points you must consider before choosing the best internet provider for your home or business. 
Available Services Near You
You need to know the possibilities in your area before deciding what form of internet best meets your needs. You'll have fewer options than people living in more metropolitan areas if you reside in a rural area. Rural locations will have fewer cable or fiber-optic network providers. The good news is that satellite internet, which is more common in rural regions, has significantly improved recently. If you've never tried it, you'll be pleasantly pleased by how effectively it functions.
Speed of Download and Upload
Nobody wants to sit in front of their computer all day waiting for a download to finish. While picking a 5G wireless internet service provider, you should pay close attention to the download and upload speeds if you enjoy streaming videos. Avoid going overboard and investing in fast internet that you can't afford and probably won't use.
Cost and Agreement
Depending on the type of service and your location, internet service providers may also charge you a wide range of fees for their services. How much you're willing to spend on Wi-Fi is entirely up to you.
Consider your needs when deciding how much you will pay. For instance, if you're single, you won't have to pay much for the internet. However, if you live with many teenagers or run an expanding small business, you should spend a little more on your internet.
You ought to consider the contract's expense as well. Contracts with satellite internet providers typically last two years rather than the customary one year offered by caber, fiber, or DSL internet providers.
Connection Type
You will have a few options when it comes to connection type. Each has advantages and disadvantages. 
Digital subscriber line (DSL)
The cheapest internet option is often a digital subscriber line (DSL), which offers a variety of speed options. However, your DSL speed will be influenced by the location of your provider.
Cable
Although cable internet is faster than DSL, the speed you experience will depend on how many other people in your neighborhood also use cable. Therefore, for instance, you should anticipate a slower connection if you try to stream a movie late at night when many people are using the internet.
Satellite
If you live in an underserved area, a satellite is a commonly available option that you may still have access to. That usually takes longer than other methods, though.
Fibre-optic
Generally, this internet connection is the fastest and most dependable. But not all markets offer it, and the prices are typically higher.
Cellular technology
Suppose you live in a rural area with few other options. In that case, you can obtain fast internet through a company that bundles the most recent cellular technology from all four leading providers into a single subscription. You can carry this wherever you go, making it great for travel.
Reliability
Nobody wants erratic Wi-Fi! The easiest method to learn about a particular internet service provider's dependability is to read online reviews from local clients and learn about their interactions with that ISP.
It's crucial to remember that an internet provider cannot guarantee reliability independently. You must also consider the kind of internet you have and other circumstances outside your control, such as the weather. For instance, bad weather can interfere with an internet connection. However, fiber-optic internet has wires that are buried underground, so the connection is typically robust no matter the weather.
Customer Service
No matter how dependable your connection is, you will eventually run across some Wi-Fi technical issues. You might not be the most tech-savvy person and frequently have inquiries about Wi-Fi issues.
Good customer service is essential. After speaking with an ISP, especially if you have questions, you may understand their customer service. To select a 5G wireless internet provider with a good reputation for prioritizing customer happiness, you may also look at customer reviews or ask friends about their internet service providers. 
You can find the best fit for your needs by studying these things to look for in an internet service provider!
Imperial Internet
Customer satisfaction is just as crucial as offering high-quality internet service. We give incomparable connectivity with our ultra-low latency high-speed internet. There are several reasons firms are relocating to Imperial. One of the top internet service providers is Imperial. It provides connections and bundles according to your needs. With wireless modems, less infrastructure is needed. It is less complicated and ideal for internet needs. Moving the modem is likewise a simple process. You might be moving, for instance. You don't need to consider restarting your wired connection again. Our customer service department is available around-the-clock to help customers with any problems. Our professionals will be at your door to install the system if you subscribe to our service.
FAQs

 
What is Imperial Internet?
Thanks to Imperial Wireless Internet, local ranches, homes, and businesses can now access a dependable, reasonably priced broadband internet connection. Your residence will have a Wi-Fi router because of the antenna's connection to Imperial Wireless' Point of Presence.
In contrast to other internet service providers, what sets it apart?
You can expand your connection much faster than DSL, fiber, satellite, or cable networks since it needs less infrastructure. More quick and more dependable service would benefit individuals and businesses in outlying areas that require assistance building their infrastructure.
What differentiates Imperial from satellite Internet?
Satellite Internet uses signals from a dish orbiting the Earth at about 20,000 miles. While satellite internet is often more expensive, has capacity constraints, and has a lower delay, using it to make internet calls, both audio and video communications, may be complex. A rapid, high-speed, low-latency internet connection will be available to all users.
Do you have an expensive connection?
Our connection is cheaper as compared to other connectivity options.